Have you been to a college campus at some point?
Maybe you took a walk one day or attended an event. No matter your reason for being there, you probably noticed that there's just something different in the air of a college campus. It's inspiring and seeds hopes for your next chapter.
However, when exploring the colleges you may want to attend as a student, you need to do more than walk around and take in the sights. Instead, you need to prepare for a successful and productive campus visit. 
Make The Most Out Of Your Campus Visit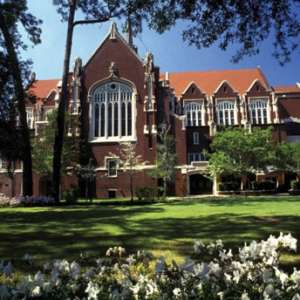 Take advantage of our advice for ensuring a successful visit to your prospective college. Our experience has shown the following 10 tips will help you gain the most knowledge to make the best decision for yourself.
1. Make Your Visit Official
Organize your campus visit through the admissions office. Official tours tend to fill up quickly, so book in advance. Furthermore, plan your visit during an active college school day. 
Even better, try to visit during one of the college's special visit days. The website and admissions office will have the dates and details. Many schools will go all out for these events. You can expect to find booths set up by student organizations, performances by dance groups, musical performances, and more. 
To really get the most out of your visit, avoid unscheduled drop-ins, and don't go on a weekend or holiday. Plus, the campus will likely feel like a ghost town and won't give you a realistic view of daily life at this college. And to avoid the details of different campuses blending together, don't plan to visit more than two colleges in a single day. 
2. Students, Take The Lead
Campus visits are an opportunity to demonstrate interest in the college. So students, take the lead!
First, coordinate the visit details with the admissions office. Then take responsibility for planning your time spent on campus. Make sure to include visits to any department that piques your interest.
If you need help deciding what about a college is most important to you, your Bright Futures counselor can help. Contact us today for a complimentary consultation.
3. Organize & Prepare Ahead Of Time
Students and parents should use separate checklists before, during, and after each visit. This includes contacting your admissions counselor two weeks prior to your visit to schedule any special interest meetings. For instance, this can be helpful if you have learning differences (LD) and need an in-depth overview of accommodations. 
Additionally, other topics may include study abroad opportunities, financial aid, pre-med program, rugby club, cello teacher, or any academic department of interest. 
4. Divide & Conquer
Once you're on campus, find out if more than one tour is being offered at the same time. If possible, you should take one and your parent(s) take the other(s). 
Splitting up will provide a greater range of experience for your family during the same amount of time. Take pictures on the tour whenever something catches your eye. Afterward, meet up with your parents and compare notes over lunch.
Preparing for life as a college student is just as important as the college admissions process. Contact Bright Futures today to learn how we can help customize your experience.
5. Listen Closely & Ask Questions
Refer to your campus visit checklist and ask questions. Moreover, the National Survey of Student Engagement has a handy pocket guide to help you ask important questions. 
Questions you may want to ask include:
How much reading and writing is expected?

How much time should students spend studying each week?

Do students regularly work together on class projects and assignments?

Can I expect faculty members to clearly explain course goals and requirements?

Do any courses include community-based service-learning opportunities?
This is your chance to ask important, or just lingering, questions about what life will be like as a student. So do your future college-attending self a favor and prepare thoughtful questions that will help you determine whether this college is right for you.
6. Look Beyond The Campus
It's important to realize that part of your college experience will likely entail venturing off campus pretty regularly. This is especially true if you don't plan on living in the dorms throughout your entire college career.
At the very least, tour the periphery of the campus to learn more about the community surrounding the college. Ask current students what they like to do in town. 
It's also a good idea to ask how locals treat college students in this area. Will homeowners call to have your car towed if you dare park in front of their house? Or is the community mostly made up of professors, faculty, and students?
Because getting outside is important for your mental and physical health, look into the campus' proximity to parks, hike and bike trails, and other recreational areas. 
7. Arrange To Stay On Campus Overnight
Sign up for the college's organized overnight programs. This is different from an informal stay with a college friend, which is not the best campus format. 
Participating in an overnight program will give you the most insight into the social fabric of the college. Plus, you'll learn more about life in a residence hall. 
A few things you can look out for include:
Does the dorm turn into a loud party atmosphere at night?

Are there designated areas for students to get together to talk or play games?

Are students able to find safe parking?

What safety measures are in place to protect the students?
Since you'll be living in the dorm, it's best to know if the environment is conducive to your well-being and education.
8. Visit The Business Office
Find out ahead of time if you can pop in to talk to someone at the business office or if you need to schedule an appointment. 
This will be a great opportunity to find out the total cost of attendance. Whether or not it's within your budget, ask about what scholarships are available. Other topics to cover include:
Availability of work-study jobs

How to pay the tuition bill

Expected annual tuition increases

Policy for retaining merit scholarships
This is your chance to find answers to your financial questions right from the source. You can make the most out of this meeting by knowing your budget and researching scholarships and financial aid ahead of time. 
9. Meet With Your Admissions Counselor
Reach out to your admissions counselor and schedule an appointment while you're on campus. This is another opportunity to demonstrate interest and build valuable relationships. 
If the college you are visiting is your first-choice school, then share that fact with your counselor. So prepare good questions, dress appropriately, and be yourself! 
10. Write Thank You Notes
Remember to get business cards from everyone you meet on campus. Moreover, take pictures of the business cards with your phone and plug in their contact info. 
If you still like this college after the visit, then show your appreciation with hand-written thank you notes to everyone you met. Write in cursive if you're able to do so legibly. Otherwise, use your best handwriting. It's helpful to practice each note on scrap paper first, so you don't throw out your new pack of thank you cards. 
Prepare For A Successful Campus Visit
Campus visits are an important part of the college admissions process. Getting your feet on the ground and breathing in the campus air will help you confirm whether this is the right college for you. 
If you need help determining which colleges to visit, Bright Futures can help! We are dedicated to helping our students unlock their potential and finding the schools that are the best fit. No two people are the same, so it's not safe to assume that a certain college is the right choice for everyone. 
Ready to start working towards your bright future? Contact us today!
Note: This post was originally published on June 19, 2012 and has been completely revamped for comprehensiveness.