Case Studies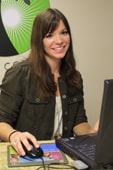 Life Coaching Case Study
Holly was her high school's valedictorian. After high school she graduated from Texas A&M and then started working for a local Houston company processing orders. Her job was not challenging and her relationships felt hollow. She blamed herself for being too tired and afraid to live the life she wanted. She sought Bright Futures Consulting because she wanted more from life and also knew she had more to give. Her Birkman report identified some interests and needs that she was not aware of. Holly identified self-improvement and educational goals and today is pursuing a master's degree.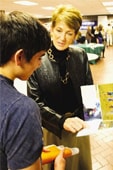 Gap Year Case Study
Zack, a high-performing high school junior was distressed over his father's loss due to cancer. The long illness and associated treatment took a toll on him and his family and Zack's school work suffered. He found himself lackadaisical toward his school work. He realized he needed a Gap Year. Working with Bright Futures Consulting, he planned a Gap Year in Taipei, Taiwan as a Rotary Exchange student. He learned to speak Mandarin Chinese and returned to finish his senior year in the US. After graduation, he returned to Taiwan where he now attends the University of Taiwan on a full scholarship. Zack plans to become a successful entrepreneur.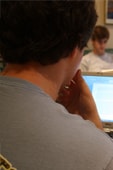 Financial Aid Case Study
Since his birth, Michael's parents consistently saved for his college, but college costs rose faster than their savings account. They knew they had done their best, but still worried that his college fund would not pay for 4 years, even at a public university. Bright Futures experts helped Michael and his parents create a realistic list of colleges where he could be admitted and receive both financial aid and scholarships. They also advised Michael to earn his spending money during the summer before college. This summer job taught him responsibility and he learned how to save and manage money.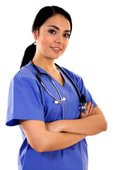 After College Case Study
Amy, Biology major, studied hard in college preparing for a health sciences profession. Although she knew she would pursue graduate or medical school, she was not sure which would suit her best. After identifying her strengths and passions, BFC advised Amy to apply to MD-PhD programs. She was admitted to all five programs and chose to study at the University of Texas Southwestern Medical Center in Dallas, TX.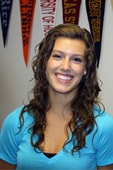 College Admission Case Study
Emma, a multi-talented math and science student, also gifted in vocal performance, felt torn between two majors: Engineering and Music. After learning about smaller colleges with strong Engineering programs and music scholarships, she decided to major in Engineering and minor in Music. Pursuing both passions is commonly done at small universities. Today, Emma studies Electrical Engineering and received music and merit scholarships, awarded for musical talent and excellent high school grades and test scores.
Pre-College Case Study
Glen, an independent 7th grader, sailed through school work, but could not make himself study. His mother worried that Glen's poor study habits would sabotage his high school grades and college opportunities. Bright Futures experts guided Glen to understand how he learned, to seek the proper amount of academic challenge, and to ask for help when needed. Every year BFC recommended courses that strengthened and built his credentials. Today, Glen is attending The George Washington University.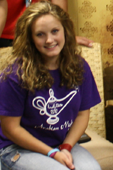 Birkman Case Study
Kayce performed well in structured high school classrooms when teachers clearly spelled out their expectations, but she procrastinated when it came to college planning. Kayce felt that the future was far away and didn't know what to do with her life anyway. She didn't want to waste her parents' money by attending college without direction. If only she had direction, then she could make a plan and follow it. Kayce took the Birkman and a Bright Futures expert interpreted the results. The Birkman gave Kayce objective and straight-forward information about her strengths and a BFC expert connected them to a college plan. She matched her strengths and needs to college majors and careers that could be fulfilling for her.