One student knew that he had submitted all of the required documents and could not figure out why his application was not complete. It took a phone call to the out-of-state College Admissions Office to discover that 2 admissions applications had been created for him, each incomplete; by keeping track and making this phone call, the student was able to have these 2 accounts combined.  By applying early, a student has time to make this type of correction.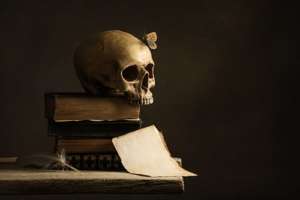 One High School registrar has shared that the transcript for the wrong student was sent in place of their transcript.
Another student checked the status of his application to a Texas University and it showed that his transcript from a "different High School" had been received. It turns out that this other High School had a school code that was very similar to his High School. By contacting the admission counselor at the Texas University, the student was able to correct this situation.
What is so scary about the College Application Process?
There are plenty of ghoulish situations that can be a big surprise to unsuspecting applicants and their families. Frighteningly, every college is different and might have different steps to admission than another one.  Some "scary" things you might encounter:
If a college accepts several application types, which one should I use?
Which ones require a letter of recommendation and which ones don't?
How about the application fee?
When should I send my test scores, and which ones should I send?
Nightmares all around!  Let us help you avoid "tricks" and select your safest path towards the "treat" of a college acceptance. Our experts have met with admission counselors from over 250 colleges and universities and understand the most efficient application process. While some students have experienced the "scary stories" above, we offer guidance and advice so that you may approach admissions bravely and without (too much) fear!