Essays are the most time consuming and difficult part of the college application process, and students totally underestimate their importance.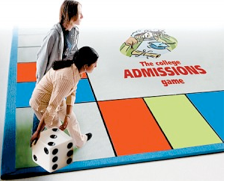 A student who applies to 5-10 colleges will need to write between 5 and 20 essays to complete their applications! Is your student prepared to write this many unique, engaging essays and to "shine" in every one?
Register now for a 2017 Summer Essay Boot Camp – and get your essay done before senior year even starts!
Save the date for our Essay Camps
June 19-22
July 8-9
July 17-20
August 12-13
September 2-3
Plus: Our College Application Workshop has spaces on August 1, 2, or 5.
Consider this:
There are more qualified applicants than spaces in the freshman class
A great essay can make the difference between acceptance and rejection between two qualified candidates
A great essay can also help less-qualified candidates gain acceptance to the college of their dreams
The Common Application, used by almost 500 colleges, and the Apply Texas Application have totally new essay prompts this year—students will have to work harder than ever before!
For more information or to register, call us at (281) 486-0023.