"Although colleges and universities have come a long way in their consideration of home school applicants, there are some key things that home school parents can do to ensure their students are given the highest consideration when applying to college. Thank you to Bright Futures Consulting's Associate Kendra Oglesbee, who has also successfully launched two home-schooled students, for these great tips." – Dr. Beth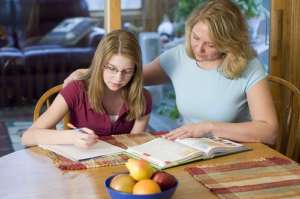 Start early! Priority deadlines for scholarships and college applications are often much earlier than you would expect.
Keep records as you go. Update course lists, resumes, and transcripts at least annually.
Pick a grading scale and apply it consistently throughout high school.
Make use of the wisdom of those who have gone before you. There are many books and on-line resources addressing high school at home, including a variety of record keeping forms and templates.
Prepare a brief "Philosophy of Education" statement summarizing your approach to education.
Have your student practice taking notes from verbal presentations such as sermons or guest speakers.
Have your student practice using timed tests and hold him or her to firm deadlines.
Arrange for your student to take at least a few classes outside the home (dual credit, co-op, private tutor, etc.) to provide prospective colleges with objective, third-party assessments of your student's academic readiness.
When planning your curriculum, keep the graduation requirements for the public high schools in your state in mind.
Research the home school friendliness of the colleges your student is considering before applying. Ask if there are additional steps for home school applicants.