Services for Middle School Students
Seamless counseling support beginning in middle school, continuing through high school, and culminating with a successful transition to college.
Pre-High School academic and course selection advice
Extracurricular activity guidance
Summer activity recommendations and placement
Advice on special needs and accommodation issues
Plus – All services in the High School Package, including the option to add our NEW Financial Assessment and Positioning service
Pre-High School Planning
Recommended for students preparing for high school
We help students optimize learning opportunities and position themselves for high school. We work with students individually, assisting them in developing their high school 4-year plan and in the selection of their academic core classes, electives, extracurricular and summer activities in a way that benefits them the most. We recommend subject tutors and test preparation as needed, and we explain the importance of monitoring their high school Grade Point Average.
Birkman Report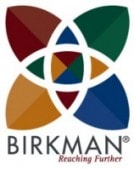 Recommended for anyone, 12 years and older
The Birkman increases self–understanding, links careers and college majors, and examines motivation. With 60 years of success, it matches one's responses with employed people in over 900 broad and narrow job categories. The report also indicates how likely a person will handle stress and relate to the demands of various jobs. The "heart" of the Birkman Report includes the 11–personality components that depict individual strengths, needs, and stressors. Conveniently, the Birkman questionnaire is emailed and completed online. The results will be reviewed by qualified experts during a 90–minute consultation.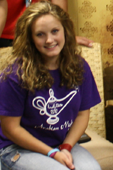 Birkman Case Study
Kayce performed well in structured high school classrooms when teachers clearly spelled out their expectations, but she procrastinated when it came to college planning. Kayce felt that the future was far away and didn't know what to do with her life anyway. She didn't want to waste her parents' money by attending college without direction. If only she had direction, then she could make a plan and follow it. Kayce took the Birkman and a Bright Futures expert interpreted the results. The Birkman gave Kayce objective and straight-forward information about her strengths and a BFC expert connected them to a college plan. She matched her strengths and needs to college majors and careers that could be fulfilling for her.
Service Selection and Payment Options
We seek to provide clients with a counseling plan that has the services to satisfy their unique needs. That plan may include one of the comprehensive packages, individual services within a comprehensive package or hourly consulting. Payment for services may be made by check or credit card.
Call 281-486-0023 for more information.