Transfer, Post Graduate, & Career Advising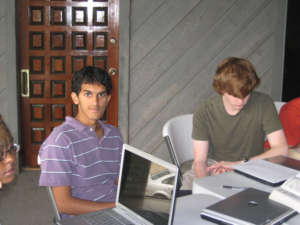 College transfer assistance, graduate and professional school transition support, return-to-college advice, goal setting, life and career coaching.
Support for college transfer actions
Assistance with graduate and professional school application and interviews
Guidance and support with second-career and return-to-college decisions
Coaching for life and career choices
Gap year activity planning
Gap Year
Recommended for high school, college students and adults
"Twenty years from now you will be more disappointed by the things that you didn't do than by the ones you did do. So throw off the bowlines. Sail away from the safe harbor. Catch the trade winds in your sails. Explore. Dream. Discover."
– Mark Twain
A growing trend is for students to create a year in which they: explore cultures, gain specific skills, or volunteer instead of enrolling directly in college. Not only students, adults find that taking a career break or branching out upon retirement expands their horizons and refreshes their lives. We help people of all ages create custom activities that match interests, needs, and goals.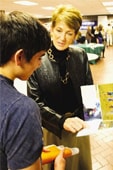 Gap Year Case Study
Zack, a high-performing high school junior was distressed over his father's loss due to cancer. The long illness and associated treatment took a toll on him and his family and Zack's school work suffered. He found himself lackadaisical toward his school work. He realized he needed a Gap Year. Working with Bright Futures Consulting, he planned a Gap Year in Taipei, Taiwan as a Rotary Exchange student. He learned to speak Mandarin Chinese and returned to finish his senior year in the US. After graduation, he returned to Taiwan where he now attends the University of Taiwan on a full scholarship. Zack plans to become a successful entrepreneur.
After College
After College – Law school, Medical and other Professional school, Graduate school, Employment–seekers
College Admission students seek personalized assistance from Bright Futures Consulting to guide them from college to graduate and professional school or the workplace. The experts at BFC work face-to-face and long-distance to assist during this daunting and competitive phase of life. The first step is to identify one's personal strengths, interests and goals and then match them with the graduate program or job that fits. Applications, personal statements, entrance exams, resumes and interviews are supervised to help the applicant move forward into the future they'll love.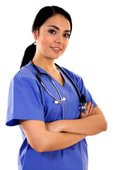 After College Case Study
Amy, Biology major, studied hard in college preparing for a health sciences profession. Although she knew she would pursue graduate or medical school, she was not sure which would suit her best. After identifying her strengths and passions, BFC advised Amy to apply to MD-PhD programs. She was admitted to all five programs and chose to study at the University of Texas Southwestern Medical Center in Dallas, TX.
Life Coaching
Recommended for Adults
Creating the life you love takes letting go of the past and opening up to new viewpoints and possibilities. A new, more vibrant and happy you begins to emerge. Don't let your past determine your future; working with a Bright Futures Life Coach opens your eyes to the possibilities of a happier life. This active approach to counseling takes the place of avoiding issues and staying stuck in the same rut. Time is precious, life is busy, but you deserve the life you intended to live.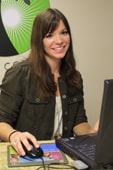 Life Coaching Case Study
Holly was her high school's valedictorian. After high school she graduated from Texas A&M and then started working for a local Houston company processing orders. Her job was not challenging and her relationships felt hollow. She blamed herself for being too tired and afraid to live the life she wanted. She sought Bright Futures Consulting because she wanted more from life and also knew she had more to give. Her Birkman report identified some interests and needs that she was not aware of. Holly identified self-improvement and educational goals and today is pursuing a master's degree.
Service Selection and Payment Options
We seek to provide clients with a counseling plan that has the services to satisfy their unique needs. That plan may include one of the comprehensive packages, individual services within a comprehensive package or hourly consulting. Payment for services may be made by check or credit card.