Services for High School Students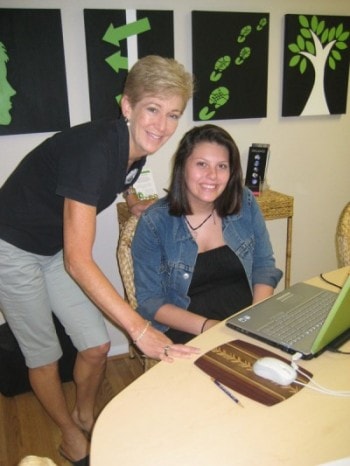 Support with all steps leading to a successful transition from high school to college.
Birkman Personality Survey and Interest Assessment
Goal-setting aligned with personal interests
Advice and support with test prep needs
Special considerations for multi-talented students
Advice on summer enrichment activities
Development of a "Right Fit" college list
Scholarship support
One-on-one application supervision
Multiple summer application essay workshops
Assistance with college visit planning
Resume development and interview preparation
College decision support
NEW Service Add On: Financial Assessment and Positioning
Birkman Report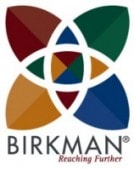 Recommended for anyone, 12 years and older
The Birkman increases self–understanding, links careers and college majors, and examines motivation. With 60 years of success, it matches one's responses with employed people in over 900 broad and narrow job categories. The report also indicates how likely a person will handle stress and relate to the demands of various jobs. The "heart" of the Birkman Report includes the 11–personality components that depict individual strengths, needs, and stressors. Conveniently, the Birkman questionnaire is emailed and completed online. The results will be reviewed by qualified experts during a 90–minute consultation.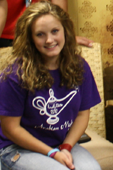 Birkman Case Study
Kayce performed well in structured high school classrooms when teachers clearly spelled out their expectations, but she procrastinated when it came to college planning. Kayce felt that the future was far away and didn't know what to do with her life anyway. She didn't want to waste her parents' money by attending college without direction. If only she had direction, then she could make a plan and follow it. Kayce took the Birkman and a Bright Futures expert interpreted the results. The Birkman gave Kayce objective and straight-forward information about her strengths and a BFC expert connected them to a college plan. She matched her strengths and needs to college majors and careers that could be fulfilling for her.
Pre-College Planning
Recommended for students preparing for high school
We help high school students optimize learning opportunities and position themselves for college. We work with them individually to select their academic core classes, electives, extracurricular and summer activities in a way that benefits them the most. We recommend subject tutors and test preparation support as needed. We explain the opportunities presented to them with the early college, dual-credit and AP course programs at their high school.
Pre-College Case Study
Glen, an independent 7th grader, sailed through school work, but could not make himself study. His mother worried that Glen's poor study habits would sabotage his high school grades and college opportunities. Bright Futures experts guided Glen to understand how he learned, to seek the proper amount of academic challenge, and to ask for help when needed. Every year BFC recommended courses that strengthened and built his credentials. Today, Glen is attending The George Washington University.
College Admission
Recommended for high school students
Everyone can benefit from student-centered College Planning. First, we identify a student's strengths, needs and goals to create a specific plan, matching each student with best-fit colleges. Parents are included in communications at regular intervals; however each student meets individually with a consultant to encourage independence and self-reliance. Following a timeline, the student creates a resume, completes college entrance testing and college applications (including essays), and applies for scholarships. Finally, we offer an "off to college" program to assist families with the college transition.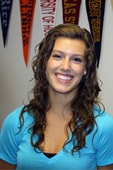 College Admission Case Study
Emma, a multi-talented math and science student, also gifted in vocal performance, felt torn between two majors: Engineering and Music. After learning about smaller colleges with strong Engineering programs and music scholarships, she decided to major in Engineering and minor in Music. Pursuing both passions is commonly done at small universities. Today, Emma studies Electrical Engineering and received music and merit scholarships, awarded for musical talent and excellent high school grades and test scores.
Financial Aid
Financial Aid — Paying for college and graduate school involves a variety of strategies and a realistic financial plan. Although our experts do not file family financial aid or scholarship applications, we structure the process and give helpful advice so that all resources are explored to make college affordable.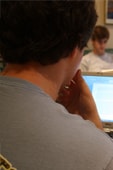 Financial Aid Case Study
Since his birth, Michael's parents consistently saved for his college, but college costs rose faster than their savings account. They knew they had done their best, but still worried that his college fund would not pay for 4 years, even at a public university. Bright Futures experts helped Michael and his parents create a realistic list of colleges where he could be admitted and receive both financial aid and scholarships. They also advised Michael to earn his spending money during the summer before college. This summer job taught him responsibility and he learned how to save and manage money.
Service Selection and Payment Options
We seek to provide clients with a counseling plan that has the services to satisfy their unique needs. That plan may include one of the comprehensive packages, individual services within a comprehensive package or hourly consulting. Payment for services may be made by check or credit card.